Services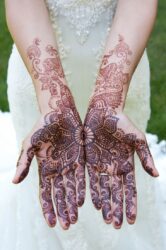 Bridal Henna
What ever you're looking for from your bridal mehndi, I have the skills and experience to create a design unique to you that will make your beauty shine on your special day. Whether you want something big and bold, small and subtle or anything in between I will design your henna to suit you, your wedding and of course, your dress. For all bridal appointments we will have a consultation beforehand to discuss what you want from your mehndi and we can do a small test if you wish.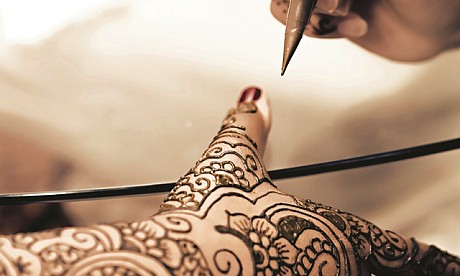 Private Appointments
Treat yourself or a loved one to a bit of henna joy, whether it's for a special occasion, event or trip, or simply for the fun of the adornment. Henna is also a great way to trial tattoos before committing to more permanent ink. Private appointments can be arranged at your house or for shorter appointments we can meet out and about. Travel costs may apply.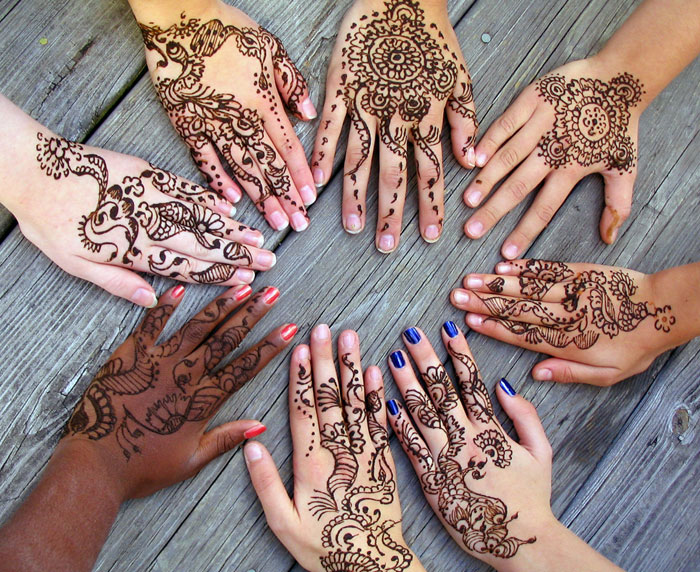 Henna Parties
Henna is a great way to celebrate any occasion, be it a birthday, hena party, baby shower or even just because it's the weekend. Parties are charged by the hour. The number of guests that can be adorned an hour will be dependant on the size and style of henna but as a rough guide allow for 5 people per hour. Please get in touch to discuss details.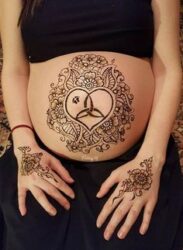 Pregnancy Henna
Considered a blessing in many cultures, henna is the perfect way to celebrate the new life you are creating and your journey to motherhood. For all pregnancy appointments I use henna paste mixed with lavender essential oil. Lavender is the gentlest oil on your skin and has the added benefit of having calming properties. The perfect, relaxing treat for any mumma to be.